Alcohol - LPS - Atherosclerosis Paradox
Posted in
An area of personal interest and research is the disease atherosclerosis. When entering claims into Research Analysis (RA) on the topic of atherosclerosis, I identified what appears to be a paradox. In this article, I will explore this paradox using RA and see if it can shed some light on the paradox and the value of RA as a tool for research.
Here is the paradox that I found (note endotoxin and lipopolysaccharide are synonymous in this analysis) :
endotoxin in the blood increases atherosclerosis in several species [claim 1716, 1760].
alcohol increases endotoxin in the blood in several species [claims 3922, 1407, 1607 1619, 3886] (1407,1607 should be merged)
alcohol decreases atherosclerosis in several species [claims 1709, 2307, 2308, 3043]
The following image provides an overview of the claims: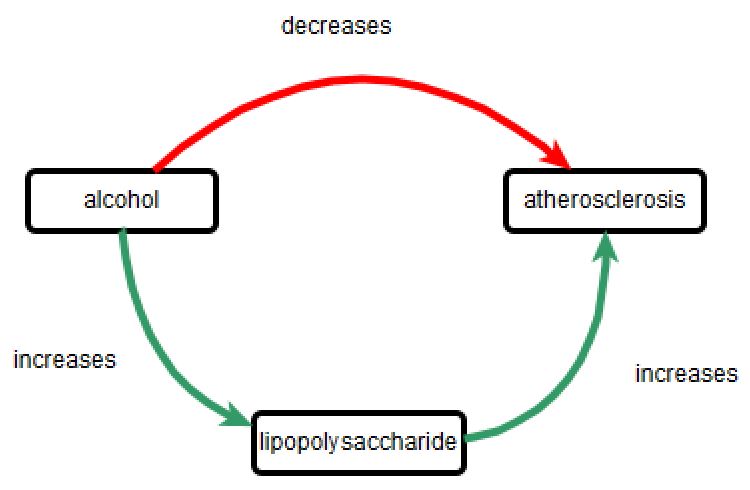 Figure 1: Diagram of the paradoxical claims. [create with RA graphing tool in next article version and explain how done]
As can be seen in the diagram, there are two paths from alcohol to atherosclerosis. One of these appears to decrease atherosclerosis and the other appears to increase it. This represents a contradiction.
Is this really a contradiction? How might it be resolved?:
Possibly one of the claims is incorrect. This seems unlikely as all three claims are supported by high quality research and have been replicated in several species.
Can it be resolved at a higher level of resolution.

How much alcohol?
What types of atherosclerosis and where?
In a series of short articles, I'll address some of these questions using the Research Analysis tools. The follow is a list of the articles - those without links are proposed articles.
How does alcohol volume influence the levels of endotoxin in circulation?
How do the endotoxin levels in circulation effect atherosclerosis?
Does the paradox persist with regular low does alcohol consumption?
Then we can look at some more detailed molecular biology questions like:
Is there a direct effect of alcohol and LPS on atherosclerotic lesions and foam cells?
How do alcohol and LPS effect lipid profiles in circulation?
How do alcohol and LPS effect immune cells and signalling profiles in circulation?